Home / Dick Cavett's Watergate
Dick Cavett's Watergate

This item is only available for Canadian orders.
Catalogue Number:
041746
Producer:
PBS Video
Subject:
Documentary
,
History
,
Politics
Language:
English
Grade Level:
9 - 12, Post Secondary
Country Of Origin:
U.S.
Copyright Year
: 2014
Running Time:
60
Closed Captions:
Yes
From 1972 to 1974 the Watergate scandal unfolded on THE DICK CAVETT SHOW, as Cavett interviewed nearly every major Watergate figure. Even non-political guests expressed their opinions about Watergate on the show. With exclusive access to the archive of THE DICK CAVETT SHOW, "Dick Cavett's Watergate" documents the scandal in the words of the people who lived it: from the botched burglary at the Democratic National Headquarters; to the must-see TV of the daily Congressional Watergate hearings; to the on-going behind-the-scenes battle between the White House and THE DICK CAVETT SHOW; culminating with the resignation of the President of the United States on August 9, 1974. Dick Cavett's Watergate offers a unique opportunity to mark the 40th anniversary of a defining moment in American history.
---
Related Titles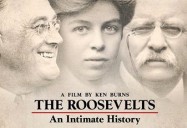 Ken Burns: The Roosevelts: An Intimate History
PBS Video
041721
Profiles Theodore, Franklin and Eleanor as the most prominent members of the most important family...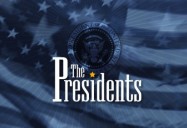 American Experience: The Presidents (2012)
PBS Video
041582
AMERICAN EXPERIENCE presents THE PRESIDENTS: eleven 20th century biographies that offer an intimate...