Home / Is School Enough?
Is School Enough?

This item is only available for Canadian orders.
Thanks to digital media, the Internet, and new advances in understanding how students learn, educators are beginning to appreciate the importance of breaking out of the classroom and into the wider world. There's a growing understanding that learning should not just be preparation for life--but life itself.

Is School Enough documents vivid examples of where new modes of self-directed learning are taking hold and flourishing. Featuring nationally recognized educators and researchers, the film's powerful stories show that when students have the opportunity to explore their own interests and challenges, they step up and perform at the highest level. This new approach reaches motivated students as well as kids that educators call "the bright and bored," helping these learners tune in rather than drop out.

Through the voices of inspired students and America's foremost thought leaders, Is School Enough provides an essential new understanding of what education can be in the 21st century.
---
Related Titles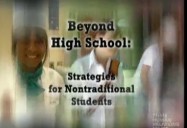 Beyond High School: Strategies for Nontraditional Students
Human Relations Media
600432
A traditional four-year college may not be not the best option for many high school students...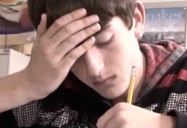 Drowning in D's: You Can Turn Your Grades Around
Human Relations Media
600512
Empowers teens at risk of failing or dropping out of school by showing them how real students...