Home / Grey Highlands Rainbow Trout: Aaron Bear: Untamed Gourmet Series (Season 2)
Grey Highlands Rainbow Trout: Aaron Bear: Untamed Gourmet Series (Season 2)
This title is a part of the series
Untamed Gourmet Series (Season 2)
Chef Aaron Bear Robe used to operate the Aboriginal themed restaurant Keriwa Cafe in the bustling metropolis of Toronto. He would escape briefly for a peaceful retreat north of the city, where he fished for rainbow trout, and gathered wild leeks, fiddleheads, and ginger root.
---
Related Titles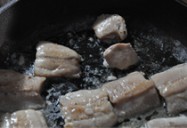 Lac La Ronge Lake Trout: Moe Mathieu: Untamed Gourmet Series...
291 Film Company
291005
Chef Moe Mathieu uses local ingredients in his Saskatchewan restaurants foraged from the forests...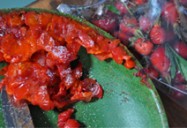 Passamaquoddy Bay Shellfish: Aerni Rossmount: Untamed Gourmet...
291 Film Company
291001
Swiss Chef Chris Aerni's Rossmount Inn Restaurant changes its menu on a daily basis to accommodate...