Home / Prince Edward Island Lobster: Ilona Daniel: Untamed Gourmet Series (Season 2)
Prince Edward Island Lobster: Ilona Daniel: Untamed Gourmet Series (Season 2)
This title is a part of the series
Untamed Gourmet Series (Season 2)
Chef Ilona Daniel travels Prince Edward Island with her Mi'kmaq friend foraging for razor and bar clams, oysters, lobster, sea lettuce, and pin cherries. She builds a sandpit steam oven with rocks and eelgrass on PEI's shores, and then buries the gathered ingredients in the sand where they slowly cook to perfection.
---
Related Titles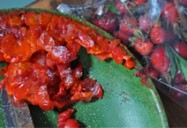 Passamaquoddy Bay Shellfish: Aerni Rossmount: Untamed Gourmet...
291 Film Company
291001
Swiss Chef Chris Aerni's Rossmount Inn Restaurant changes its menu on a daily basis to accommodate...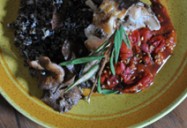 Vancouver Island Dungeness Crab: Sinclair Philip: Untamed...
291 Film Company
291006
Sinclair Philip's Sooke Harbour House, on Vancouver Island, features an edible landscape of over...