Home / Dealing with Teen Dating Abuse: Crossing the Line
Dealing with Teen Dating Abuse: Crossing the Line

This item is only available for Canadian orders.
Catalogue Number:
600616
Producer:
Human Relations Media
Subject:
Guidance
,
Health
,
Violence
Language:
English
Grade Level:
9 - Post Secondary
Country of Origin:
U.S.
Copyright Year
: 2012
Running Time:
17
Closed Captions:
Yes
Crossing the Line is a vital tool for combating teen dating violence and abuse. In a nationwide survey by the Centers for Disease Control, 10% of high school students reported being physically abused by a boyfriend or girlfriend. An effective program to combat teen dating abuse is an essential part of any high school health and guidance curriculum.
This is the story of Megan – a happy, athletic, "A" student who wants desperately to be in a relationship and have a boyfriend. She connects with Matt, who seems at first to be her soul mate. As their relationship evolves, Matt monopolizes more and more of Megan's time. He isolates her from her friends and activities, abuses her verbally and eventually becomes physically violent.
The program tells Megan's story in dramatic vignettes that are grounded in the latest research on teen dating abuse. Your students will relate to Megan, Matt and their peers as they bring the causes and consequences of teen dating abuse to life.
Includes:
Video, plus teacher's resource book, student handouts and pre/post tests in digital format.

No content found.

No content found.
---
Related Titles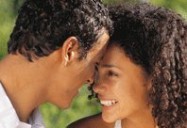 Before You Hook Up: Dating Rights and Responsibilities
For teens who are just beginning to date, knowing how to behave in a relationship can be tricky. In...
Human Relations Media
600612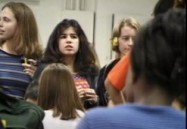 Open Arms? Open Eyes! Power, Control and Abuse in Teen Relationships
This award-winning, 28-minute video identifies the warning signs in teen relationships that set the...
Human Relations Media
600408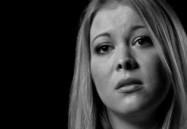 Ten Signs of Relationship Abuse
Combining powerful interviews of battered and verbally abused teens with expert commentary, video...
Human Relations Media
600420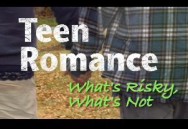 Teen Romance: What's Risky, What's Not?
It's safe to say that dating, sex, and socializing preoccupy most teenagers... but how often do...
Human Relations Media
393576