Home / Stronger, Tougher, Smarter: Stories of Teen Resilience
Stronger, Tougher, Smarter: Stories of Teen Resilience

This item is only available for Canadian orders.
Program focuses on five stories of teens who prove that it is possible to "bounce back" from painful events and hard times. Viewers hear from a girl who learned to overcome an eating disorder and another girl who recovered from addiction to alcohol. A boy describes how seeking help from his grandmother helped him cope with his mother's bout with cancer and a student demonstrates how meditation helped her deal with stress and depression. A psychologist offers specific advice on steps that anyone can take to build resilience, including seeking help and support from others, nurturing a positive self-image, looking for opportunities for self-discovery, and developing realistic goals.
Includes:
Includes Resource Guide.

"There is a wealth of information provided both in the film and in the printable materials in the resource book. This film will be an excellent addition to middle and high school library collections as well as college and university programs that emphasize education. Highly Recommended!" - Educational Media Reviews Online
"The advice is good, and the stories are touching and realistic. There is something here that will ring true for almost every viewer and, hopefully, provide the impetus for confident change, or the hope for a better future. This would be an excellent way to begin a discussion, while letting young people know that they are not alone in facing difficulties." - School Library Journal

---
Related Titles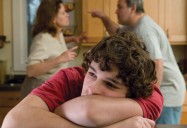 Getting Through It: Kids Talk about Divorce
Human Relations Media
600620
With the divorce rate at 50%, half of the all students are impacted by divorce. This compelling...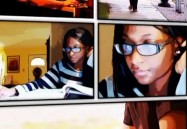 Hallmarks of Good Mental Health
Human Relations Media
600547
This program helps viewers recognize the six key qualities that define good mental health in...