Home / Ten Bad Things about Smoking & Tobacco You Probably Didn't Know
Ten Bad Things about Smoking & Tobacco You Probably Didn't Know

This item is only available for Canadian orders.
Kids know that tobacco use is harmful to their health, but they are stuck in the mindset that nothing bad will happen to them. This program offers teens ten reasons to change that dangerous mindset.
Here are the ten facts:
Today's cigarettes are more lethal than ever before
Nicotine is as addictive as cocaine and heroin
Smoking causes type-2 diabetes
Smoking causes eye disease and blindness
Smoking hurts your chances of having a healthy baby
Chewing tobacco causes cancers of the mouth and throat
Second and third-hand smoke kills
Tobacco causes serious environmental damage
Smoking damages the immune system
Why e-cigarettes are not the answer.
Consultants: David Whiteson, MD and Shobana Gupta, MD
Includes Resource Guide.
---
Related Titles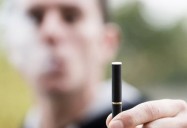 What's Up With E-Cigarettes?
Human Relations Media
600629
E-cigarette usage by middle school and high school students is exploding even though sales are...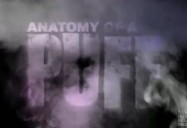 Anatomy of a Puff
Human Relations Media
600509
Using scientific facts and targeted humor, program alerts viewers to the variety of toxic,...