Home / Overloaded: Ten Ways to Deal with Stress
Overloaded: Ten Ways to Deal with Stress

This item is only available for Canadian orders.
Surprisingly, most stress burdened teens and young adults are not aware of many of the proven ways to lower ones stress levels in this age of high anxiety rests, overcrowded schedules and academic competition. Teens briefly describe some of the things that cause them unhealthy stress and then the video details different methods of managing that stress including physical activity, getting better sleep, relaxation and meditation techniques, staying connected to others, time management skills and much more.
Includes Resource Guide.
MORE RESOURCES



---
Related Titles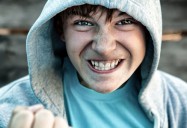 Controlling Anger Before It Controls You
Human Relations Media
600674
Anger is a normal human emotion. Healthy anger motivates you to speak up, solve problems, and bring...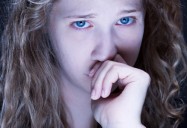 High Anxiety: Causes, Symptoms, Help
Human Relations Media
600678
In this video, a diverse group of teens who are dealing with anxiety, plus two adolescent...