Home / High Anxiety: Causes, Symptoms, Help
High Anxiety: Causes, Symptoms, Help

This item is only available for Canadian orders.
In this video, a diverse group of teens who are dealing with anxiety, plus two adolescent psychologists, discuss the types of things that cause anxiety in young people; challenging tests, meeting new people, competing in school sports, public speaking etc. The on-camera experts help viewers identify if they have an anxiety disorder. Some of the disorders discussed are generalized anxiety disorder (GAD), panic disorder, social anxiety and phobias. Symptoms of these and other disorders are explained as well as ways to cope. The program describes the importance of seeking professional help when anxiety disorders involve more than temporary worry or fear.
Includes Resource Guide.
---
Related Titles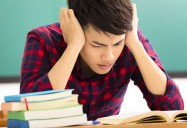 Overloaded: Ten Ways to Deal with Stress
Human Relations Media
600675
Surprisingly, most stress burdened teens and young adults are not aware of many of the proven ways...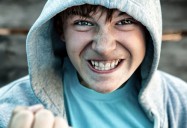 Controlling Anger Before It Controls You
Human Relations Media
600674
Anger is a normal human emotion. Healthy anger motivates you to speak up, solve problems, and bring...