Home / Truth, Dance and Reconciliation
Truth, Dance and Reconciliation

This item is only available for Canadian orders.
The story of Canada's residential school system and its traumatic consequences is one of the darkest and most troubling truths about our history, but the Royal Winnipeg Ballet suggested an unlikely - but powerful way for the country to learn and heal from decades of pain.
This documentary explores the one-year artistic gestation of the ballet through footage recorded at dance rehearsals, creative team gatherings, Aboriginal cultural retreats, and on opening night in Winnipeg. Interviews with creative team members and dancers reveal the apprehension they felt while creating and presenting a ballet about this dark side of Canadian history. Going Home Star is the name of their critically acclaimed original ballet, based on astory by The Orenda novelist Joseph Boyden and featuring music from Tanya Tagaq. The title comes from the aboriginal name for the North Star – the Going Home Star – which helped the native people in their navigations.
Powerfully interwoven with the story of the ballet's creation is the story of one former student and her experiences at a residential school. Fifty years later, her story intersects with the stories of the ballet's creators when she attends a performance of Going Home Star. It's a story of truth, dance and reconciliation. The moving piece was commissioned with the support of the Truth and Reconciliation Commission.
The coming-together of Aboriginal and non-Aboriginal people and the unique fusion of European and First Nation art forms to tell the story of Canada's residential schools, marks an important addition to our country's artistic legacy.

No content found.
"We hope that we're able to start a conversation among those whowould not necessarily ... have familiarized themselves with thestories of residential school survivors." - Murray Sinclair, Chair, Truth and Reconciliation Commission

No content found.
---
Related Titles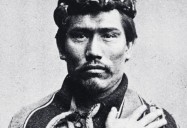 From Bella Coola to Berlin
They were known as Volkerschaus, people shows and human zoos. For Carl Hagenbeck, they were a...
Aarrow Productions
AP0001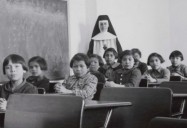 Truth and Reconciliation: The Legacy of Residential Schools in Canada
This program examines the history, legacy and current impacts of the Residential School experience...
LeMay Media
LM0007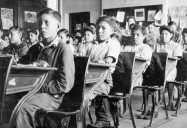 Residential Schools: Truth and Reconciliation in Canada (Educator's Package)
Indian Residential Schools are a part of our shared history in Canada. Prior to European contact,...
McIntyre Media Inc.
MCI086