Home / David Finch, Dave Johnston, & Nikole Lowe: That's Art - Episode 7
David Finch, Dave Johnston, & Nikole Lowe: That's Art - Episode 7
This title is a part of the series
That's Art Series
David Finch dropped out of high school in Grades 11. Twenty years later he is one of the super stars of the comic book world: Drawing Batman for DC comics. Dave Johnston is known simply as "Chalkmaster." He creates amazing three dimensional pictures on the sidewalk much to the delight of his millions of fans. And Nikole Lowe is the happiest, most open-hearted tattoo artist you'll eve rmeet. That's Art?! goes inside her studio to enjoy a moment of peace.
---
Related Titles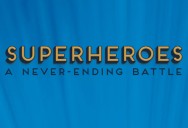 Superheroes: A Never-Ending Battle
PBS Video
041661
Examines the evolution of superhero characters and the comic book industry, chronicling how...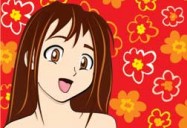 Manga World
Films Media Group
394102
Filmed in Japan, this program pushes beyond the stereotypes to objectively examine the history of...