Home / The Waterberg - Mountains of Life: Africa's Wild Horizons Series
The Waterberg - Mountains of Life: Africa's Wild Horizons Series

This item is only available for Canadian orders.
This title is a part of the series
Africa's Wild Horizons Series
This wildlife documentary looks at the wildlife of the Waterberg Mountains. In the Limpopo region of South Africa lies an ancient land. Forged by water, today it provides life to many. From rolling grasslands to rocky gorges, wildlife has learnt to make the most of what's on offer. At its heart life giving waters burst from giant rocks and spread across the landscape. Supporting everything from miniatures, to the masses. This is the Waterberg, a land of plenty.
---
Related Titles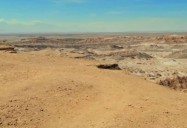 Atacama Desert, Chile: Undiscovered Vistas Series
Blue Ant Media
BAM302
Stretching along 600 miles of Northern Chile's Pacific coast is the dryest non-polar region on...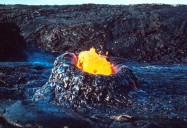 The Fires of Pelee: Volcanic Odysseys (Episode 4)
Blue Ant Media
BAM102
A sudden collapse of the crater floor and a massive eruption drains Hawaii's Kilauea volcano of...