Home / The Kalahari: Africa's Wild Horizons Series
The Kalahari: Africa's Wild Horizons Series
This title is a part of the series
Africa's Wild Horizons Series
An immense, dry land dominates south-western Africa. Here, sand covers the land in rippling dunes and underlies dry savannas and rain drains away as quickly as it falls. Kalahari, a word meaning 'place of great thirst', is the appropriate name of one of southern Africa's greatest wildernesses. While the immense ecosystem of the Kalahari is characterized by its harsh conditions, it also offers a wealth of resources to the native wildlife. From the burrows of nocturnal bat-eared foxes to the massive colonies of harvester ants, the region provides habitats for a vast array of life. Meerkats, lions, ostriches and rare geckos all have adapted to this dry ecosystem.
---
Related Titles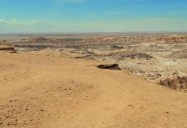 Atacama Desert, Chile: Undiscovered Vistas Series
Blue Ant Media
BAM302
Stretching along 600 miles of Northern Chile's Pacific coast is the dryest non-polar region on...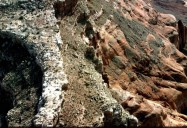 Arizona, Canyon Country: Undiscovered Vistas Series
Blue Ant Media
BAM305
Canyon Country. A rugged empire of towering rock in the outback of Southern Utah and Northern...