Home / Customer (Dis)Service
Customer (Dis)Service

This item is only available for Canadian orders.
What happened to good customer service?
Customer (Dis)Service takes viewers right to the heart of the new global battlefield, where the customer and the corporation are at war. Mass consumption is at an all-time high and customers have more options than ever before, raising consumer expectations to new heights. At the same time, rapidly expanding corporations are looking to cut labour costs, outsourcing their customer service departments to the other side of the world. Face-to-face time between business and consumer is practically non-existent, and customer satisfaction has declined dramatically.
Are the corporations at fault for putting their bottom line ahead of customer satisfaction, or are consumers demanding too much from the corporations?
---
Related Titles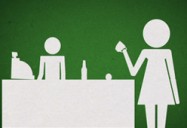 Customer Service Essentials Series
Films Media Group
394347
Whether it happens in person, by telephone, or online, good customer service is vital. In fact...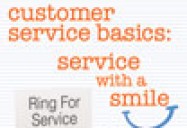 Customer Service Basics: Service with a Smile
Learning ZoneXpress
430149
In this humorous video that is reminiscent of "The Office", join the employees of the fictitious...