Home / Dawson Creek: DocJam Series
Dawson Creek: DocJam Series
This title is a part of the series
DocJam Series
Dawson Creek, in the words of its inhabitants, is a place of constant change. Located in eastern British Columbia, Dawson Creek is a remote and resource-rich city in the heart of what is known as Peace River Country. A pioneer-oriented culture can be felt throughout the city, as it is an area which has been populated by Aboriginal peoples for over 10,000 years. With an economy fuelled by industries such as farming & agriculture, as well as oil and natural gas mining, it is a prosperous area which provides employment for many.
---
Related Titles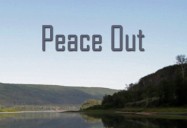 Peace Out
Indiecan Entertainment Inc.
ICE000
Peace Out is the story of western Canada's magnificent Peace River, and the true on-the-ground...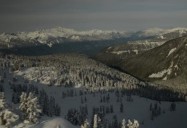 Garibaldi Provincial Park: A Park For All Seasons Series
Blue Ant Media
BAM024
Located 70 kilometres north of Vancouver, Garibaldi is home to many steep mountains and glaciers...