Home / Days of Summer: DocJam Series
Days of Summer: DocJam Series
This title is a part of the series
DocJam Series
Terrace, British Columbia and its surrounding region is often referred to as the playground of the Northwest. Skeena Valley Expeditions, which began operations in 2007, is one of the many companies which allow people to experience what the Terrace region has to offer, as they are the area's first commercial rafting company. As well, along the Skeena River sits Yellow Cedar Lodge, a world class fishing lodge which is surrounded by a picturesque environment. Clearly, from fishing and rafting, to such activities a smountain biking and motocross, Terrace's great outdoors has plenty to offer.
---
Related Titles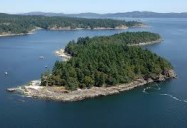 Gulf Islands National Park: A Park For All Seasons Series
Blue Ant Media
BAM020
Gulf Islands National Park is a fragmented structure, stitched together from a series of islands...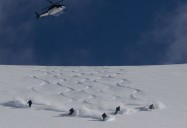 A Winter Tale: DocJam Series
Canazwest
CPI004
Winter life in British Columbia can be exhilarating, as it has much to offer both local residents...