Home / Little Town, Big Totem Poles: DocJam Series
Little Town, Big Totem Poles: DocJam Series
This title is a part of the series
DocJam Series
In 1911, the town of Terrace, British Columbia was founded by George Little. Yvonne Moen is a historian who has lived in Terrace since 1959. She has written, co-authored and published a number of books about the history of Terrace. In this episode, we get a look at her story, but we also learn about what makes up the town's cultural identity. A major factor of that includes the unique First Nations art form of carving totem poles, which provide the region an individuality and uniqueness unlike any other.
---
Related Titles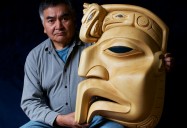 Carver of Stories: DocJam Series
Canazwest
CPI006
"Art has to come from a history and foundation, and ours is our stories..." Those are the words of...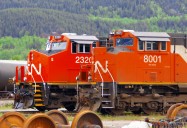 The Railroader's Daughter: DocJam Series
Canazwest
CPI008
The rich history of Terrace, British Columbia has long been linked to the railway and the many...