Home / A Helpful Friend
A Helpful Friend
Parents of autistic children in Canada are finding an unusual support for help. They are turning to a specially trained canine companion to help keep their children safe.
---
Related Titles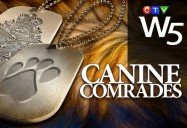 Canine Comrades: W5
CTV
CTV572
A program in Manitoba is helping soldiers suffering from PTSD by pairing them up with psychiatric...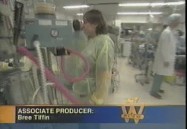 Never Give Up: Animal Rehabilitation: W5
CTV
CTV012
W5 goes behind the scenes at the Ontario Veterinary College in Guelph, Ontario, where the patients...