Home / City of Gangs: Regina Grapples with Native Gang Problem (W5)
City of Gangs: Regina Grapples with Native Gang Problem (W5)
W5 looks at the rise of gangs in Regina, and the story of a young Aboriginal man who was murdered, having been caught up in a problem that's seeping from Canada's bigger cities into its smaller communities.
---
Related Titles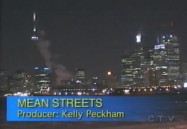 Mean Streets: W5
CTV
CTV090
Canada's largest city has always had the reputation of "Toronto the Good." But recently, high...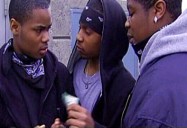 Beacon of Hope: A School's In Your Face Solution to Gangs: W5
CTV
CTV439
Gang violence is rising across Canada, with one out of every five people murdered a victim of a...