Home / The People's Choice: W5
The People's Choice: W5
Powerful, identifiable, and unifying: Canada's maple leaf flag is worn and flown by Canadians around the world, serving as a statement of pride and patriotism. From celebrations on Parliament Hill to conversations with historians, W5's Kevin Newman investigates the rich history of the maple leaf flag showing how the now iconic flag unified the country and saved a nation.
In 1964, Prime Minister Lester B. Pearson proposed replacing the Canadian Red Ensign, which featured a British Union Jack, with a new, distinctly Canadian flag. The goal: a clear symbol of Canada's independence from England and a flag that could be held up by all Canadians, no matter what their heritage. Pearson's favoured design, the "Pearson Pennant," was derided by the Progressive Conservatives, led by John Diefenbaker. After months of bitter debate, a parliamentary committee was formed to meet in secret and recommend a new flag. W5 offers viewers a never-before-seen glimpse at some of the thousands of designs that were considered, and reviews secret diaries and correspondence from the committee that have now been declassified after decades on the shelf.
The eventual choice was the maple leaf design that flies across Canada today – one that Canadians fly with pride, wave when Canada's athletes win, and with which Canada's fallen warriors are draped. But just who created the single maple leaf design, when it was first created, and who on the parliamentary committee knew about it before the debates even began was never revealed… until now.
GUIDE
MORE RESOURCES



Curriculum Correlations:
Ontario Grade 10 – Canada, 1945-1982 - D3. Identity, Citizenship, and Heritage - D1.4 describe some key political developments and/or government policies in Canada during this period
Alberta Grade 5 - 5.3.5 assess, critically, how historical events shaped collective identity in the Canadian context by exploring and reflecting upon the following questions and issues:
• How did the adoption of the Canadian flag affect collective identity within Canada? (I, LPP)
---
Related Titles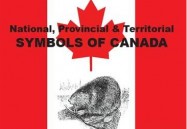 National, Provincial & Territorial Symbols of Canada Kit
McIntyre Media Inc.
MCI009
A recent poll by Ipsos Reid - the largest of its kind ever undertaken - found that although there...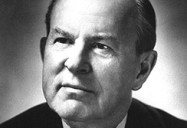 Conversations with Canada's Prime Ministers
CTV
CTV379
Available for the first time, this fascinating collection of interview footage follows 50 years of...