Home / The Strep Connection: W5
The Strep Connection: W5
W5 investigates possible links between common infection and psychiatric and neurological disorders in children.
Researchers from the U.S National Institute of Mental Health (NIMH), proposed PANDAS in 1998, an acronym for Pediatric Autoimmune Neuropsychiatric Disorders Associated with Streptococcal Infections. It defined several diagnostic criteria but the most important characteristic of the disorder was that Obsessive Compulsive Disorder (OCD) and tic disorders like Tourette syndrome are triggered by Group A strep infection. The hypothesis that a bacterial infection like strep throat – a common bug that affects many school aged children – could be linked to mental or neurological symptoms was ground breaking and controversial.
The NIMH researchers suggested that in some cases of strep infection, a child's immune system goes awry. Instead of attacking the strep, a child's antibodies mistakenly attack a part of the brain – the basal ganglia - believed to be responsible for movement and behaviour.
But almost twenty years after PANDAS was proposed, many Canadian doctors still remain unaware of it. And a scientific debate amongst neurologists, psychiatrists, pediatricians and infectious disease specialists about the evidence linking strep infection to OCD and tics has led some doctors to question whether PANDAS even exists.
GUIDE



---
Related Titles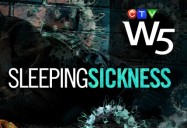 Sleeping Sickness: W5
CTV
CTV608
W5 investigates the story of a young girl who suffers from narcolepsy and gets an inside look at...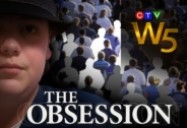 The Obsession (W5)
CTV
CTV552
We all have nagging worries - did I turn off the stove? Did I lock the door? But for Canadians with...