Home / Lifetime Penalty: W5
Lifetime Penalty: W5
A W5-TSN joint investigation looks into the brain injuries suffered by NHL players during careers filled with big hits and brutal fights. Mike Peluso and Dan LaCouture suffered multiple brain injuries during their NHL careers. They are now part of a class action lawsuit.
Did team doctors put the financial interests of their employers ahead of the health concerns of players? And did NHL executives put their collective heads in the sand when it came to learning more about the dangers of repeated head trauma, and about possible rule changes that might have better protected players, even if it meant popular tough guys were sidelined longer between fights.
---
Related Titles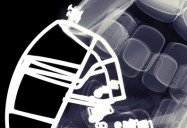 FRONTLINE: League of Denial: The NFL's Concussion Crisis
PBS Video
041676
The National Football League, a multibillion - dollar commercial juggernaut, presides over...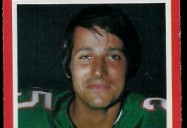 A Life Forgotten (W5)
CTV
CTV056
Terry Evanshen was one of Canadian football's greatest receivers - a little man in a big man's game...