Home / Conversations with Jean Chretien
Conversations with Jean Chretien
This title is a part of the series
Conversations with Canada's Prime Ministers
Jean Chretien was born in Shawinigan, Quebec, on January 11, 1934. He held the office of Prime Minister of Canada for over a decade from November 4, 1993, to December 12, 2003. Prior to serving as Prime Minister, he was Leader of the Opposition from 1990 to 1993. Mr. Chrétien also held several senior cabinet posts in the governments of Lester B. Pearson and Pierre Elliott Trudeau. In this segment, Jean Chretien discusses the legislation and the referendum.
---
Related Titles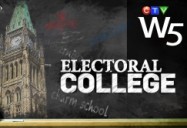 Electoral College: W5
CTV
CTV607
W5's John Woodward looks into a program at the University of British Columbia designed to groom...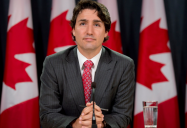 Canada's 23rd Prime Minister: An Introduction to Justin Trudeau
McIntyre Media Inc.
MCI088
Justin Trudeau was elected Canada's 23rd Prime Minister on October 19th 2015. He is the eldest...