Home / Border Insecurity: W5
Border Insecurity: W5
Catalogue Number:
CTV735
Producer:
CTV
Producing Agencies:
CTV
Subject:
Business Studies
,
Canadian Politics
,
Canadian Social Studies
,
Canadian World Studies
,
Consumer Studies
,
Current Events
,
Documentary
,
History
,
Politics
,
Social Studies
Language:
English
Grade Level:
9 - 12, Post Secondary
Country Of Origin:
Canada
Copyright Year
: 2017
Running Time:
20:00
Closed Captions:
Yes
U.S. Vice President Mike Pence's hometown of Columbus is as good a place as any to understand how complicated it would be to undo the North American Free Trade Agreement, also known as NAFTA. It's ironic that it's the town in America that, per capita, relies most on foreign trade for its well-being.
It took decades for North America to fully implement the rules of NAFTA. What could happen if the deal was suddenly terminated? W5's Lloyd Robertson sits down with former prime minister Brian Mulroney to discuss the key factors that could determine the fate of NAFTA.
MORE RESOURCES



---
Related Titles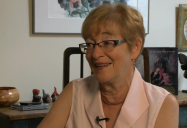 Defending Democracy and the Water Rights: Maude Barlow - The...
Paper Tiger
PT0057
This episode of The Green Interview features Maude Barlow, a Canadian environmental activist and...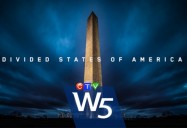 Divided States of America: W5
CTV
CTV695
W5's Kevin Newman speaks to American voters who must decide who will lead a nation where compromise...