Home / Defending Democracy and the Water Rights: Maude Barlow - The Green Interview Series
Defending Democracy and the Water Rights: Maude Barlow - The Green Interview Series

This item is only available for Canadian orders.
This title is a part of the series
The Green Interview Series
Catalogue Number:
PT0057
Producer:
Paper Tiger
Subject:
Canadian Politics
,
Canadian Social Issues
,
Canadian Social Studies
,
Canadian World Studies
,
Civics
,
Criminal Justice & Law
,
Documentary
,
Environmental Studies
,
Science
,
Social Sciences
,
Social Studies
,
Women's Studies
Language:
English
Grade Level:
9 - 12, Post Secondary
Country Of Origin:
Canada
Copyright Year
: 2013
Running Time:
62:00
Closed Captions:
Yes
This episode of The Green Interview features Maude Barlow, a Canadian environmental activist and author who argues that water is the next oil. As chair of the Council of Canadians, Barlow led a public fight against the North American Free Trade Agreement (NAFTA) in the 1980s and for over a decade, she has focused her boundless energy on a crisis of global proportions: the looming world-wide water shortage, which is accelerated by free-trade deals that privatize water. She says the Canadian government's new free-trade deal with Europe signs away people's water rights and gives up local control over provision of water and other provincial-municipal services. In this Green Interview, Barlow discusses the world's dwindling water supplies and explains the implications of CETA—Canada's tentative Comprehensive Economic and Trade Agreement with Europe.
---
Related Titles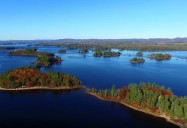 Water: Canada's Natural Resources Series
LeMay Media
LM0014
Water: This program looks at the state of water in Canada, a natural resource that is often taken...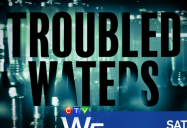 Troubled Waters: W5
CTV
CTV697
"TROUBLED WATERS" takes viewers to local communities currently facing off against the bottled water...