Home / Cooking Outside The Box (Episode 9 - Riding Mountain National Park, MB): Kid Diners Series
Cooking Outside The Box (Episode 9 - Riding Mountain National Park, MB): Kid Diners Series

This item is only available for Canadian orders.
This title is a part of the series
Kid Diners Series
In the great outdoors of Riding Mountain National Park in Manitoba, Aynalem and Xander are there for a cookout – Kid Diner style! Aynalem uncovers some fresh beets for a colorful salad to accompany an outdoor grilled steak. And Xander comes nose to snout with a pig and then makes the cheesiest wood-fired pizza ever!
---
Related Titles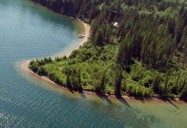 Riding Mountain National Park: A Park For All Seasons Series
Blue Ant Media
BAM015
There are no easy answers when you have to protect nature and people at the same time. This park is...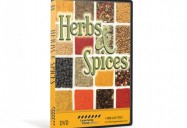 Herbs & Spices
Learning ZoneXpress
430118
The essence of the world's cuisines is based on indigenous ingredients and flavorings. Most...