Home / Yo Soy + Frank - Episode 4: The Illegal Eater Series
Yo Soy + Frank - Episode 4: The Illegal Eater Series

This item is only available for Canadian orders.
This title is a part of the series
The Illegal Eater Series
Steven is in Chicago for a concert but stops at Yo Soy an underground restaurant first in order to take in the illegal eateries in the city. From there Steven travels to Dallas, Texas where he attends Frank, an off-the-grid restaurant run by two former reality TV food competitors.
2014 Banff Rockie Award – Best Lifestyle Series
---
Related Titles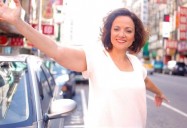 Cantonese: Confucius Was a Foodie! A New World Adventure in an...
Lofty Sky Distribution
LSD003
Chef Christine Cushing tastes the worst and the best Cantonese; food that makes her question what...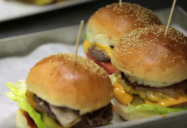 Burgers: The Know It All Guide To... Series
Blue Ant Media
BAM628
From India to China and back to America, burgers might just be the food that brings the world...