Home / And Five Makes Ten!: The Prime Radicals (Season 2)
And Five Makes Ten!: The Prime Radicals (Season 2)

This item is only available for Canadian orders.
This title is a part of the series
The Prime Radicals Series (Season 2)
Catalogue Number:
GAP054
Producer:
GAPC Productions
Subject:
Mathematics
Language:
English
Grade Level:
PreK - 2, 3 - 5, 6 - 8
Country Of Origin:
Canada
Copyright Year
: 2013
Running Time:
15:00
At the last minute, Alannna's swim team needs someone to manage the cash box ata craft sale. It is up to Uncle Norm to save the day, in spite of his fear of change …making change, that is. They learn more about "counting up" so they can provide customers with the correct change after Kevin talks to a bakery shop owner.
The Gist: This episode is about "counting up," an important computational strategy in the classroom which is the basis for "making change" in the real world. In the curriculum, children are required to represent and describe the relationships between coins and bills up to $10; estimate, count, and represent (using the $ symbol) the value of a collection of coins and bills with a maximum value of $10; count forward by 1's, 2's, 5's, 10's, 25's and 100's.
---
Related Titles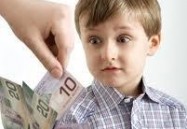 Making Sense of Your Cents: Financial Literacy for Elementary...
McIntyre Media Inc.
MCI057
Introduce your younger students to money and financial literacy! From a field trip in a Dollar...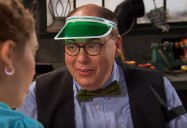 Show Me the Money: The Prime Radicals (Season 1)
GAPC Productions
GAP048
It's raining, it's pouring, and for once, Uncle Norm isn't asleep and snoring! In fact, he...