Home / Bon à Tirer
Bon à Tirer

This item is only available for Canadian orders.
Bon à Tirer (Fit to Print) is a short film about an artist exchange that included established printmakers and master printers from the U.S. and Canada creating and producing two limited edition prints.
Artists include: Hermenegilde Chiasson (New Brunswick); Charlie Hewitt (Maine); Christian Le Poul (Quebec); David Umholtz (New Brunswick); David Wolfe (Maine).
---
Related Titles
Hand Made
Hemmings House Pictures
HHP001
Hand Made is a short documentary about a wood worker living on the Kingston Peninsula, New...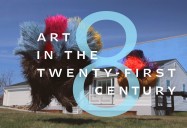 Art 21: Art in the Twenty-First Century: Season 8
PBS Video
041849
Get inspired by today's most compelling artists and discover the stories, ideas, and methods behind...