Home / Westward Trek - Episode 2: Elder in the Making Series
Westward Trek - Episode 2: Elder in the Making Series

This item is only available for Canadian orders.
This title is a part of the series
Elder in the Making Series
Canadian politicians feared American expansionism which would hem Canada into the north-east corner of the continent, unable to access the rich resources of the Prairies and making it near impossible to attract new immigrants to boost the populations and drive commerce. Western expansion was now seen as a vital part of Canada's economic future. With the acquisition of Rupert's Land and the building of the railway, the Canadian government needed to address any and all Aboriginal claims to the land. To link the country meant building through Blackfoot country. The North West Mounted Police were sent to secure the land. Treaties were negotiated and signed. Promises were made. Life for the Blackfoot changed dramatically.
GUIDE



Official Selection – Calgary International Film Festival
Official Selection – American Indian Film Festival, 2015
---
Related Titles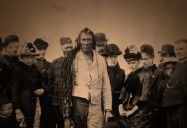 The History of Treaties in Canada
LeMay Media
LM0008
The History of Treaties in Canada: From the Royal Proclamation of 1763 to the implementation of the...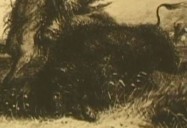 The Signing of Treaties Four and Six: Thunder Breeding Hills...
InKubation Inc.
DP0003
By 1879, the buffalo population was dwindling fast. As a result, life changed for First Nations...