Home / Getting To School Safely
Getting To School Safely
Catalogue Number:
MCI002
Producer:
McIntyre Media Inc.
Subject:
Safety
Language:
English
Grade Level:
PreK - 2, 3 - 5
Country Of Origin:
Canada
Copyright Year
: 2007
Running Time:
17
There are all kinds of ways that children get to school. Some take a school bus, some walk, ride their bikes, or skateboard and some get a drive. No matter how students manage to arrive and leave school, there are a set of rules they should learn and obey. This DVD shows kids both the wrong way, and then the RIGHT and SAFE way.
GUIDE



---
Related Titles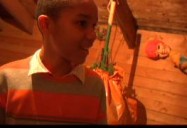 Community Origins: Features & Development of Early Canadian...
McIntyre Media Inc.
MCI001
Our young hosts come across some interesting artifacts while cleaning out the attic. Their...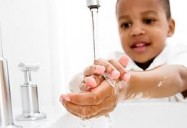 Germs Away! The ABCs of Hand Washing
McIntyre Media Inc.
MCI028
Hands spread 80% of common infectious diseases like colds and flu. So how can we prevent this? It's...