Home / Seasonal Safety Series: How to Be Safe Year-Round
Seasonal Safety Series: How to Be Safe Year-Round
Catalogue Number:
MCI052
Producer:
McIntyre Media Inc.
Subject:
Safety
Language:
English
Grade Level:
PreK - 2, 3 - 5
Country Of Origin:
Canada
Copyright Year
: 2012
Running Time:
40
In this new 4-part series produced by McIntyre Media, students will learn how to keep safe during the spring, summer, fall and winter. In each program, our young hosts will guide viewers in leading a safer and healthier lifestyle. Tackles important subjects like wearing proper safety equipment, staying off thin ice, the importance of protective lotions, equipment safety, and weather safety precautions. A must-have for elementary schools, libraries and public health and safety organizations.

* Note: Each video contains a special bonus feature on 9-1-1 and epi-pens/allergies.
GUIDE



---
Related Titles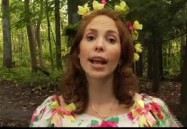 The Four Seasons: Daily and Seasonal Changes
McIntyre Media Inc.
MCI037
From the first flowers of spring to the snow of winter, children see the wonder and magic of our...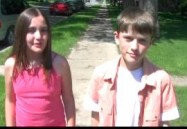 Getting To School Safely
McIntyre Media Inc.
MCI002
There are all kinds of ways that children get to school. Some take a school bus, some walk, ride...