Home / Our Canada: The Arctic
Our Canada: The Arctic
This title is a part of the series
Our Canada: Its Geographic Regions Series
Canada's Arctic region is one of the world's most isolated regions, primarily composed of a large group of islands north of the Arctic Circle. It is an area of unusual landforms such as pingos, cirques and tors as well as an area of beautiful sites such as the aurora borealis. Special adaptations have had to be made by vegetation and wildlife in order for survival in this harsh environment. Despite its isolation, this is a region greatly impacted by climate change.
Includes PDF Resource Guide.
---
Related Titles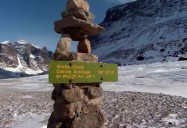 Auyuittuq National Park: A Park For All Seasons Series
Blue Ant Media
BAM155
Above the Arctic Circle, in Canada's far north sits Auyuittuq National Park. This remote wilderness...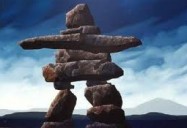 Nunavut (Canada AM)
CTV
CTV556
To celebrate Nunavut Day, Canada AM visited Canada's huge northeastern territory. Symbols and...