Home / Our Canada: The Cordillera
Our Canada: The Cordillera
This title is a part of the series
Our Canada: Its Geographic Regions Series
The Cordillera is the most western geographic region in Canada. Formed over millions of years as a result of plate tectonics, this is a beautiful area with a varied landscape of high peaks, glaciers, rivers and fertile desert-like valleys. The ocean and mountains combine to influence both climate and vegetation. The west coast features ancient cedars, beautiful totem poles carved by First Nation groups and a spectacular coastline where some of the world's largest aquaculture farms can be found.
Includes PDF Resource Guide.

No content found.

No content found.
---
Related Titles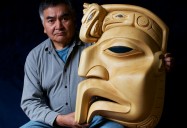 Carver of Stories: DocJam Series
"Art has to come from a history and foundation, and ours is our stories..." Those are the words of...
Canazwest
CPI006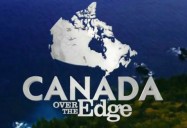 Haida Gwaii South: Canada Over the Edge (Season 2)
Haida Gwaii is an archipelago off the north coast of BC; the Haida people of First Nations descent...
Arcadia Entertainment Inc.
AR084E