Home / The Tablet of Wisdom: Anansi and Friends Series
The Tablet of Wisdom: Anansi and Friends Series
This title is a part of the series
Anansi and Friends
Taji the Turtle finds a treasure that may have the wisdom of the whole world inside. He wants to share it with everybody he can. He puts Anansi in charge of finding a way to spread this wisdom all over the park but Anansi is only interested in finding a way to keep all the wisdom for himself. But in a strange twist of events he learns that nobody can have all the wisdom, we can only collect pieces of it from everybody we meet.
---
Related Titles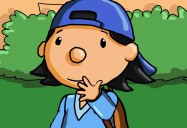 No Time for Stories/Stick to the Plan: Louis Says Series...
Louis Says Productions Inc.
LS0002
Episode 2A: No Time for Stories - Louis asks Randy to help Mr. Thompson collect the medicinal...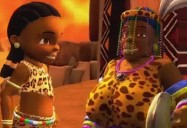 The Tortoise and the Elephant
Magic Cellar
MGC001
The elephant wants to eat all of the tortoise's food, so the tortoise challenges the elephant to a...