Home / Bees Knees - Ep. 302: Planet Echo (Season 3)
Bees Knees - Ep. 302: Planet Echo (Season 3)
This title is a part of the series
Planet Echo (Season 3)
In this episode we find out how important Bees are to the environment.
ADVENTURE: When Chuck and Andy run out of honey for their Peanut Butter and Honey sandwiches, they head out to Wildwood Apiary to make some more not realizing how much hard work it is!
THE LAB: Dr. G. decides to turn the lab into his own honey-making machine. Little does GP know that he about to become the Doc's worker bee. With GP power and some cool gadgets Dr. G. goes into the honey making business... barely.
---
Related Titles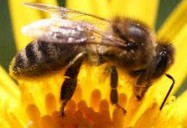 Beneficial Insects in Agriculture
Motion Pictures Enterprises Inc.
MPE000
This Canadian production examines how insects are employed in agriculture for pest control and food...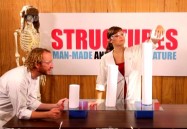 Structures: Man-Made and Found in Nature: Plankton and Tube's...
McIntyre Media Inc.
MCI047
Structures are all around us. Take a look. Structures include bridges, buildings, chairs, shoes...