Home / Identification Practice and Understanding Classification Systems: Our Incredible World Series
Identification Practice and Understanding Classification Systems: Our Incredible World Series

This item is only available for Canadian orders.
This title is a part of the series
Our Incredible World Series
Jesse dreams of being lost in the woods and starving. When he reaches for some red berries Seka reminds him that they could be poisonous. Jesse and Seka learn about different ways of classifying life forms and discover that classification is something that we do all the time. They meet a historical character as well as a fortune teller who challenges them to find buried treasure.
GUIDE



---
Related Titles
The Classification of Living Things
Human Relations Media
600269
There are millions of different species living today, and these represent a tiny fraction of all...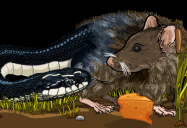 Mission Possible: Incredible World Investigators Series
Pinegrove Productions
PPE001
Jasmine and Sam look into the wild world of species at risk. The duo will stop at nothing to...