Home / Your Right to a Healthy Environment: David Boyd - The Green Interview Series
Your Right to a Healthy Environment: David Boyd - The Green Interview Series

This item is only available for Canadian orders.
This title is a part of the series
The Green Interview Series
This episode of The Green Interview features David Boyd, a Canadian ecological lawyer and leading environmental expert who is a forceful advocate for the entrenchment of environmental rights in national legal systems. Boyd's two most recent books demonstrate how Canada and other nations can use constitutional and environmental law to help the environment and improve people's lives. He argues that enshrining the right to a healthy environment in national constitutions can dramatically transform countries' environmental laws and policies and improve their practices of protecting the environment. Yet a handful of nations, including Canada and the U.S., have no such constitutional protections. Boyd aims to change that.
---
Related Titles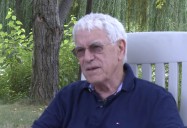 Fighting for the Right to a Healthy Environment: Ada Lockridge...
Paper Tiger
PT0013
Ron Plain and Ada Lockridge are members of the Aamjiwnaang First Nation, a native community in the...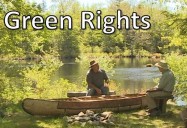 Green Rights: The Human Right to a Healthy World: The Green...
Paper Tiger
PT0081
Air, water, food - these are the sources of life. Without them, we die. And in most nations - more...