Home / Green Rights: The Human Right to a Healthy World: The Green Interview Series
Green Rights: The Human Right to a Healthy World: The Green Interview Series

This item is only available for Canadian orders.
This title is a part of the series
The Green Interview Series
Catalogue Number:
PT0081
Producer:
Paper Tiger
Subject:
Canadian Politics
,
Canadian World Studies
,
Civics
,
Criminal Justice & Law
,
Documentary
,
Environmental Studies
,
First Nations Studies
,
Global Issues
,
Science
,
Social Issues
,
Social Sciences
Language:
English
Grade Level:
11 - Post Secondary
Country of Origin:
Canada
Copyright Year
: 2017
Running Time:
67
Closed Captions:
Yes
Air, water, food - these are the sources of life. Without them, we die. And in most nations - more than 180 nations, in fact - citizens are legally entitled to these essential elements of life. But not in Canada or the United States. And that's what Green Rights is all about: the human right to a healthy environment, and Mother Nature's right to be respected and protected.
WINNER: Award of Merit – Impact Docs Awards
"The film Green Rights: The Human Right to a Healthy World, with cogent stories and images, reveals where we and other creatures are now and how we could live more justly and peacefully with all our relations." – Dr. Ralph C. Martin, University of Guelph
"In a packed audience in Antigonish this movie brought alive the issue of embedding green rights into our national fabric; it signalled the crucial dialogue between Indigenous First Nation and settler communities these rights must be embedded in; it showed how this struggle is being undertaken by countless other contexts around this planet. The movie is important for bringing up all of this, but also for articulating a clear sense of what to act on, and how to get involved in the struggle to ensure our land, our air and our water have rights." – Dr. Jonathan Langdon, St Francis Xavier University

No content found.
---
Related Titles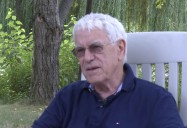 Fighting for the Right to a Healthy Environment: Ada Lockridge and Ron Plain - The Green Interview Series
Ron Plain and Ada Lockridge are members of the Aamjiwnaang First Nation, a native community in the...
Paper Tiger
PT0013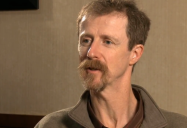 Your Right to a Healthy Environment: David Boyd - The Green Interview Series
This episode of The Green Interview features David Boyd, a Canadian ecological lawyer and leading...
Paper Tiger
PT0045