Home / Transition Towns - Finding the Future, Together: Rob Hopkins - The Green Interview Series
Transition Towns - Finding the Future, Together: Rob Hopkins - The Green Interview Series

This item is only available for Canadian orders.
This title is a part of the series
The Green Interview Series
Catalogue Number:
PT0049
Producer:
Paper Tiger
Subject:
Business Studies
,
Canadian Social Studies
,
Canadian World Studies
,
Civics
,
Environmental Studies
,
Family Studies/Home Economics
,
Science
,
Social Sciences
,
Social Studies
,
Sociology
Language:
English
Grade Level:
9 - 12, Post Secondary, Adult
Country Of Origin:
Canada
Copyright Year
: 2012
Running Time:
61:00
Closed Captions:
Yes
This episode of The Green Interview features Rob Hopkins, the founder of the Transition movement, an idea that began in 2008 and since then has gone viral around the world. It's been called "the biggest urban brainwave of the century," a visionary, practical blueprint that took root in a town and is circling the globe. The Transition movement is founded on the principles of permaculture, gardening techniques modeled after natural ecosystems. At its heart is the idea of a plan - imagined by the community, designed by the community, and implemented by the community - to move away from fossil fuels and toward a rich, sociable, locally focused way of life. Two years after its founding, the Transition movement has spread to more than 400 towns all over the world in Britain, Ireland, Canada, Australia, New Zealand, the United States, Italy, and Chile. Hopkins himself now works for the organization he cofounded called the Transition Network whose purpose is to inspire, encourage, connect, support, and train communities as they self-organize around the Transition model, creating initiatives that rebuild resilience and reduce CO2 emissions.
---
Related Titles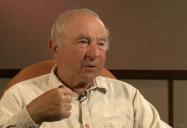 Patagonia - Growing the Sustainable Company: Yvon Chouinard -...
Paper Tiger
PT0048
This episode of The Green Interview features Yvon Chouinard, the founder of Patagonia, a sporting...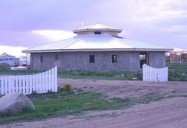 Eco-Home Adventures
Zoot Pictures
ZP0005
Outside the struggling town of Craik, Saskatchewan a diverse group of strangers bitten by the...