Home / Eco-Home Adventures
Eco-Home Adventures

This item is only available for Canadian orders.
Outside the struggling town of Craik, Saskatchewan a diverse group of strangers bitten by the eco-bug try a high-stakes experiment - building a sustainable village completely off the grid.
Like many small towns across Canada, Craik Saskatchewan was facing a slow extinction and the future looked bleak. Then they decided to try something really out there. They subdivided an area outside of town and sold the lots for $1 each. There was a catch. You have to build and live there, off the grid. Only green, sustainable housing is allowed, and no power. The first fourteen lots disappeared fast. People showed up to build.
Eco-Home Adventures follows the lives of these re-pioneers for over a year as they strive to build something unique, a model community to show that a sustainable village off the grid is possible. The obstacles were many. Weather, a steep learning curve, and the clash of a new community trying to fit into a small town knit together over a hundred years of farming. They rolled the dice, and the results are not what anyone expected.
---
Related Titles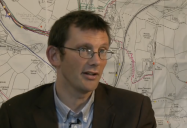 Transition Towns - Finding the Future, Together: Rob Hopkins -...
Paper Tiger
PT0049
This episode of The Green Interview features Rob Hopkins, the founder of the Transition movement...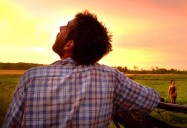 To Make a Farm
Orangeville Road Pictures
ORP000
Named one of the ten most popular Canadian films at the Vancouver International Film Festival, To...