Home / Hopeful Chinks of Light in Dark Times: George Monbiot - The Green Interview Series
Hopeful Chinks of Light in Dark Times: George Monbiot - The Green Interview Series

This item is only available for Canadian orders.
This title is a part of the series
The Green Interview Series
Catalogue Number:
PT0051
Producer:
Paper Tiger
Subject:
Canadian Politics
,
Canadian Social Studies
,
Canadian World Studies
,
Civics
,
English
,
Environmental Studies
,
Global Issues
,
Politics
,
Science
,
Social Sciences
,
Social Studies
,
Sociology
Language:
English
Grade Level:
9 - 12, Post Secondary, Adult
Country Of Origin:
Canada
Copyright Year
: 2012
Running Time:
68:00
Closed Captions:
Yes
This episode of The Green Interview features George Monbiot, acclaimed British journalist and climate - change expert. As a regular, long-time columnist with Britain's Guardian newspaper, Monbiot has established a reputation as a provocative and free - thinking journalist whose work is grounded in research and thoughtful analysis. The Independent on Sunday named him among 40 intellectual prophets of the 21st century. Monbiot is the author of eight books including the best-seller Heat: How to Stop the Planet Burning, in which he demonstrated that Britain could achieve a 90 per cent reduction in carbon emissions without economic or social catastrophe. In this Green Interview, Monbiot discusses climate change, corporate power, and the erosion of democratic politics.
---
Related Titles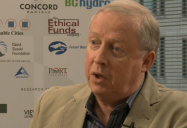 The Climate Change Denial Industry: James Hoggan - The Green...
Paper Tiger
PT0032
Interview with James Hoggan, the author of Climate Cover - Up: The Crusade to Deny Global Warming...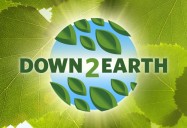 Northern Climate Change/Tla-o-qui-aht Tribal Park/Saanich...
Aarrow Productions
AP0022
Northern Climate Change/Tla-o-qui-aht Tribal Park/Saanich Plants: Travel to the Northwest...