Home / Denmark's Renewable Energy and Community Magician: Søren Hermansen
Denmark's Renewable Energy and Community Magician: Søren Hermansen

This item is only available for Canadian orders.
This title is a part of the series
The Green Interview Series
This episode of the Green Interview features Søren Hermansen, Denmark's "world-class energy magician" whose mission is to demonstrate it's possible to create a sustainable society based on renewable energy. The model society - Hermansen's native Samsø— is a small, blustery island nestled in Denmark's Kattegat Strait, once a cluster of farming communities powered by coal and oil, now an impressive showcase of sustainable power: wind turbines, district heating plants, rapeseed oil tractors and solar panels. In 1997, the Danish government put out a challenge to 5 of the country's populated islands to reduce their carbon footprint and increase production of renewable energy. The Municipality of Samsø entered and won the contest, but it had to be done with "proven technologies, current policies and widespread public participation," says Hermansen. When the project secured some funding, Hermansen volunteered to be the first staffer and began by orchestrating informative and engaging public meetings across the island to discuss the benefits of clean energy. Since then, islanders have exchanged their oil-burning furnaces for centralized plants that burn leftover straw or wood chips, they've bought shares in new wind turbines, which generated the capital to build 11 large land-based turbines, enough to meet the entire island's electricity needs, and they've also paid for the construction of 10 massive offshore turbines, which provide enough power to offset the gasoline and diesel they still use in their cars, commercial fleet and ferries, making Samsø "carbon-neutral," which means it has a net zero carbon footprint.
---
Related Titles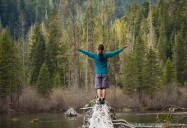 Canada's Natural Resources Series: Creating a Sustainable...
LeMay Media
LM0012
Canada's Natural Resources Series: In this new series from award-winning Métis filmmaker Matt...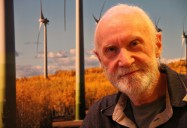 A Wind of Change: DocJam Series
Canazwest
CPI007
With an abundance of oil, gas, coal, forestry and agriculture, the Dawson Creek area has long been...