Home / The Crossing Place
The Crossing Place

This item is only available for Canadian orders.
Catalogue Number:
RVP005
Producer:
River Voices
Subject:
Canadian History
,
Canadian Social Studies
,
Canadian World Studies
,
Environmental Studies
,
Family Studies/Home Economics
,
First Nations Studies
,
Geography
,
Indigenous Issues
,
Indigenous Peoples
,
Social Studies
Language:
English
Grade Level:
9 - 12, Post Secondary
Country Of Origin:
Canada
Copyright Year
: 2016
Running Time:
11
Closed Captions:
Yes
Kanaka Bar Indian Band is also known as "T'eqt''aqtnmux" or "the crossing place people". This video examines how Indigenous contact with Europeans led to change which eventually became insurmountable for the people. The Indian Act, residential schools, and treaties all led to a drastic change in a way their way of life. They lost their true sense of value and stopped living off the land. In this video, people from the Kanaka Bar Indian Band discuss the changes that took place historically and the changes that they experience today. The community has gone through an incredible shift away from self provision into the global food system, a system that is more and more fragile due to climate change. The people of Kanaka recognize this and are working toward increasing their own food production working toward food security and self-sufficiency. They are working toward bringing back their resources and learning to change their social structure to showcase their sustainability and their future. They want to generate their own energy, grow their own food, provide community members with employment and be completely financially independent. All of this could be possible because what Kanaka Bar lacks in resources, it has in energy: solar, wind and more hydro than the 65 people living on reserve could ever use themselves.
"The recovery of the people is tied to the recovery of food, since food itself is medicine: not only for the body, but for the soul, for spiritual connection to history, ancestors, and the land." – Winona Laduke
---
Related Titles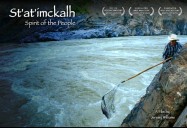 St'at'imckalh - Spirit of the People
River Voices
RVP002
'St'at'imckalh ~ Spirit of the People' is a cultural self portrait of a nation and their...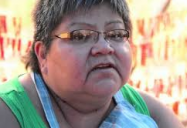 Rise of the Salmon People
River Voices
RVP003
Wild Salmon plays a vital role in the ecosystems of BC. Many coastal and inland communities, rich...