Home / The Ethics of Abortion: When Does Life Begin?
The Ethics of Abortion: When Does Life Begin?

This item is only available for Canadian orders.
Catalogue Number:
STV020
Producer:
Shortcutstv Ltd
Subject:
Canadian Social Issues
,
Criminal Justice & Law
,
Current Events
,
Family Studies/Home Economics
,
Guidance
,
Health and Medicine
,
Psychology
,
Religious Studies
,
Science
,
Social Issues
,
Social Sciences
,
Sociology
,
Women's Studies
Language:
English
Grade Level:
9 - 12, Post Secondary
Country Of Origin:
UK
Copyright Year
: 2019
Running Time:
6:48
The controversies surrounding abortion involve a clash between two fundamental rights: the right of the unborn child, or fetus, and the rights of the mother. This film begins with the storm created by leading case of Roe vs Wade and then provides students with an unbiased analysis of the ethical issues underlying demands for the criminalization and the legalisation of abortion.
---
Related Titles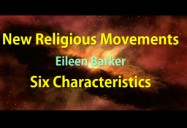 Religion: The Substantive and Functional
Shortcutstv Ltd
STV018
Ask a hundred people what they think religion is and you'll probably get a hundred different...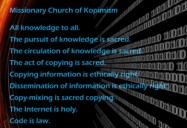 New Religions: Alternative Spiritualties
Shortcutstv Ltd
STV019
Sometimes practised far away from the world and sometimes in the full glare of hostile media, there...