Home / Animate Earth
Animate Earth

This item is only available for Canadian orders.
Featuring leading scientists, ecologists and authors, Animate Earth makes the case for a new holistic scientic revolution as an essential step towards solving the environmental crises created in large part by conventional science's mechanistic view of the earth.
400 years ago the scientific revolution initiated our disconnect from nature. Despite its many benefits, the approach encouraged people to think of nature as something solely to exploit to meet our needs. Now, with current environmental dangers and uncertainties, the lm articulates the need for another scientific revolution, one that reconnects us with the planet by viewing the earth as a living system, as an animate being.
Animate Earth is presented by Dr. Stephan Harding, Oxford-trained biologist, renowned ecologist, and colleague of British scientist James Lovelock, originator of the Gaia Theory. The lm also features commentary from Brian Goodwin, Iain McGilchrist, Fritjof Capra, Vandana Shiva, Jules Cashford and Satish Kumar. Animate Earth begins with Dr. Harding's description of his own transformation from a conventional scientist to one who balances the traditional approach with a more holistic, intuitive view. The lm goes on to provide an overview of the evolution of scien- ti c thinking from the ancient Greeks to the Enlightenment, and explores the roots and inspiration for today's holistic scienti c thinking, especially in the theories of Goethe and Lovelock.
Harding and the other experts take this thinking to the next level by articulating the principles involved in the new scientific revolution, an approach that at its core recognizes that the planet's great, deeply interconnected life-sustaining systems are full of meaning and signicance.
"Highly recommended...an excellent resource. A colorful presentation challenging us to rethink our relationship with nature. The underlying message of this DVD is that the earth is a living network of patterns and wholeness in which everything is interconnectedWith a holistic approach, it is believed that we can address the world's crisis of global warming, climate change, decline in biodiversity, and population explosion in order to insure the survival of our planet for future generations."
– Science Books and Films

"Recommended...Beautiful photography and interesting discussions related to the history of science...This film would be a good supplement for collections in history of science or environmental ethics and philosophy."
–Educational Media Reviews Online
---
Related Titles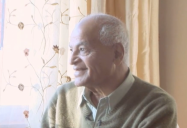 Spirituality and Ecology: Satish Kumar - The Green Interview...
Paper Tiger
PT0016
Interview with Satish Kumar, one of the founders of deep ecology, a philosophy which sees human...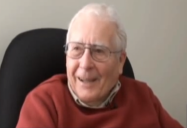 The Gaia Principle: James Lovelock - The Green Interview Series
Paper Tiger
PT0024
Interview with James Lovelock, the creator of the Gaia hypothesis. Lovelock's eclecticism and...