Home / Easy Like Water
Easy Like Water

This item is only available for Canadian orders.
Easy Like Water profiles a resourceful quest to fight the effects of climate change in the 8th most populous nation in the world, Bangladesh, through the power of "design for good" – a growing global movement to encourage design-driven social change as a community-based response to the challenges brought on by the new climate reality.

The film also provides an in depth look at the impact of climate change in Bangladesh, a country with 160 million people in an area the size of Iowa, where water poses a relentless and growing threat to millions of people. Low-lying areas are flooded every year during the brutal monsoon season, upending entire villages and destroying hundreds of schools, preventing thousands of children from attending classes.

In response, visionary architect Mohammed Rezwan is turning the front line of climate change into a community of learning by building floating schools from surplus boats. Outfitted with solar-powered Internet access, the boat schools are bringing education to young people, including girls who previously never had the opportunity because of cultural or religious norms.

In a nation where 20% of the land may be washed away by mid-century, Rezwan is working to create a blueprint for his nation's survival, expanding his model to build floating health clinics, climate shelters, libraries and cinemas.

By turns witty and heart-wrenching, Easy Like Water presents a different perspective on the developing world as it fights for climate justice, recognizing it as a source for innovative solutions that can help communities in the world's most-affected regions adapt to climate change.
"Highly Recommended. Puts a very personal face on the global warming dilemma. The film uses dramatic video clips interspersed with interview footage to deliver a very sobering message regarding climate change. However, there is a ray of hope as viewers learn the story of architect Mohammed Rezwan..." - Educational Media Reviews Online
"A beautifully photographed and narrated account of current catastrophic changes on our planet, and invites viewers to consider the enormity of these events. Bangladesh is subjected to monsoons, cyclones, and rising sea water from melting glaciers. These climatic changes have flooded homes, swamped schools, destroyed agricultural land, decreased food supplies, and decimated habitat. In an effort to continue services in flooded villages, visionary architect Mohammed Rezwan independently converted boats into floating schools. With the aid of donors and grants, the project expanded to include floating libraries with computers, floating medical clinics and other essential services." – National Science Teachers Association (NSTA) Recommends


---
Related Titles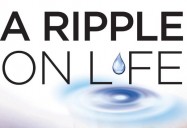 A Ripple on Life
Nettel Media Inc.
NMI000
Explores clean water's impact on life and death in Uganda. When Ugandan women who are in labour...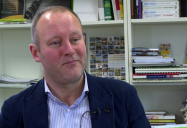 Jan van de Venis: Where Human Rights and the Environment...
Paper Tiger
PT0007
This episode of The Green Interview features Jan van de Venis, an extraordinary Dutch lawyer who...