Home / Big Business, Big Union, Small Town
Big Business, Big Union, Small Town

This item is only available for Canadian orders.
Weyburn, Saskatchewan is a nice little city, a great place to raise kids and play hockey. The city fought hard to secure a big store that draws in people from the surrounding towns - they have a Wal-Mart. But the community and the Wal-Mart workers now find themselves the focus of a battle between two titans.
Big Business, Big Union, Small Town looks at what the local Wal-Mart really means in a small town, and how being chosen as the battleground between two colossal institutions has affected the community and the workers. Division and a sense of foreboding tie in to a quiet little town that is waiting for a drama to unfold in its midst, only knowing it may lose its Wal-Mart - and that the fight is not about them.
---
Related Titles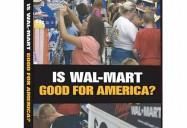 Frontline: Is Wal-Mart Good For America?
PBS Video
040518
FRONTLINE offers two starkly contrasting images: one of empty storefronts in Circleville, Ohio; the...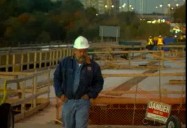 No Solidarity: W5
CTV
CTV337
W5 examines the inner politics of local 183 of the Labourers International Union (LIUNA), the...