Home / Trauma And Healing
Trauma And Healing

This item is only available for Canadian orders.
This title is a part of the series
Childhood Trauma Series
Adults who have suffered trauma in childhood often have difficulty expressing anger. This program features trauma expert Jane Middleton-Moz, who states that "Anger can be like a balloon. You keep blowing it up until it finally pops, and then only look at the result of the popping. But we also have to look at the blowing up process, which is often the pain and rage caused by childhood trauma."

This program also features interviews with Vickie, Cynthia, and Curtis, adults recovering from childhood trauma. Curtis, for example, is battling addiction and is beginning to explore the connections between a violent childhood and his current substance-abuse problems. Recovery from childhood trauma ultimately depends on accepting and understanding the original trauma, and then relying on the same survival skills that one had as a child.
GUIDE



---
Related Titles
Children and Grief
Films Media Group
394532
In Children and Grief, ten brave children share their stories of losing a loved one. We hear about...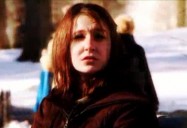 Who Needs Therapy? Treating Psychological Problems
Human Relations Media
600554
This video answers many common questions that teens may have about mental health treatment. What is...