Home / No Safe Amount: Women, Alcohol & FAS
No Safe Amount: Women, Alcohol & FAS

This item is only available for Canadian orders.
Interweaving interviews with real teens who have experimented with alcohol, animated sequences demonstrating how a growing fetus is affected by alcohol use inside the womb, plus an up-close and personal look at a young woman growing up afflicted with Fetal Alcohol Syndrome (FAS), this program clearly demonstrates the unique risks that alcohol poses to women. One girl tells about being raped after a night of drinking. Another, about almost dying after binge drinking and being in a coma for three days. Program follows the girls as they learn the impact of alcohol use on women's bodies, how women metabolize alcohol differently than men; why size and gender matter when it comes to drinking; the biology of alcohol addiction and the link to permanent brain damage; and the indelible horror of FAS.

Includes: Video, Teacher's Resource Book and Student Handouts.
---
Related Titles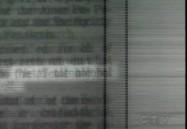 A Normal Life: 21 C
CTV
CTV043
As awareness of Fetal Alcohol Syndrome continues to grow, the first diagnosed generation since the...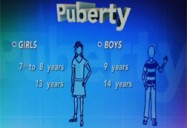 Prenatal Development
Films Media Group
700431
Research shows that our development in the womb can have a profound influence on our later lives...